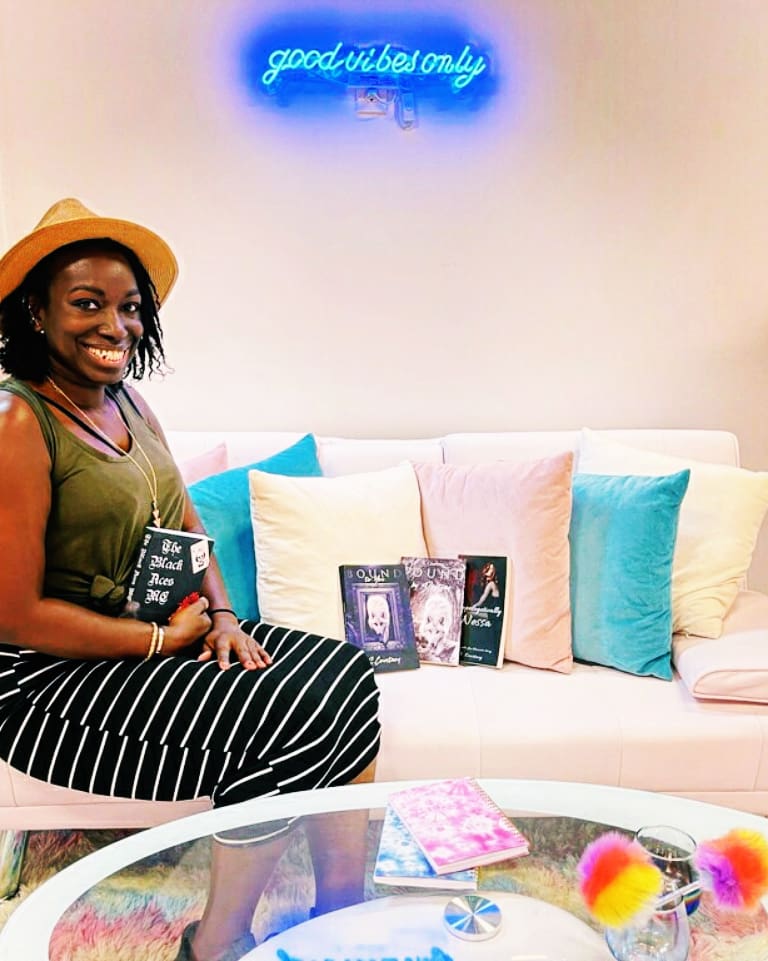 ABOUT ME:
S Courtney is a romance author with a big heart for the happy ending but it's never a straight shot, there's always a plot twist to keep you guessing.
She started of with the Bound Series, a paranormal romance about fated mates. In the same year she released her first contemporary romance, the Black Aces MC, a bad ass motorcycle club full of misfits and broken hearts.
She continues to write whatever her heart or brain comes up with and that itself is a wild ride!
Look forward to more stories from her in the future.
BOOKS AVAILABLE (Amazon and B&N):
Bound to You
Bound by Destiny
Unapologetically Nessa
The Black Aces
The Sandman
The Merciless Few MC: Wrecked
THE SANDMAN placed 3rd in the contest!!!!!
Ryker and I thank you!
2022 EVENTS:
1/22 Mirror Mirror Release Party (FB)
1/25 Merciless Few MC Anthology Release Party~My Blissful Books (FB)
1/26 Merciless Few MC Anthology Release Party~Late Night Support Group (FB)
1/27 Merciless Few MC Anthology Release Party~Swag-gering Shoutout Page
2/22 Romeo's Prospect: Iron Back Warriors Release Party (FB)
3/11 Assassinated by Love RELEASE!!!!
4/30 Royal Book Bash, Woodbridge, VA
6/26 2nd Annual OKC Author Expo
7/16 Romanticonn 2022, Trumbull, CT
8/26: Sultry in the City, Houston, TX
9/10: Committed at the Hill View Manor, PA
10/6: DC Bookstars Casino Royale, National Harbor, DC
10/8: Write Women Book Fest, DC
BOUND TO YOU (#1 of the Bound Series)
Paranormal romance, fated mates
Meet Kayden Miller, Alpha leader to the revered Cheshire pack close to the tiny town of Lovenshire. He searches for his mate and he finds her, but she is human and is unaware of the supernatural around her. Will she fall for him or flee in fear?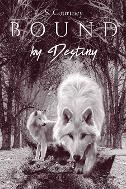 BOUND BY DESTINY (#2 of the Bound Series)
Sequel, fated mates
In the second installment, we meet Kayari and Kamden Miller, future leaders of the Cheshire pack. It's the net generations turn but there is one dilemma...one crown for two people. That's when dad drops the bombshell...they will SHARE the Alpha role.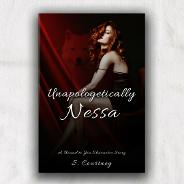 UNAPOLOGETICALLY NESSA (#3 of the Bound Series)
Paranormal romance, character backstory
Vanessa Ann Vandebilt is a spitfire who cannot be contained. She loves being the center of attention and she does that almost every night at the local bar but...
She's becoming aware of that pull, the mate pull. She can't avoid it.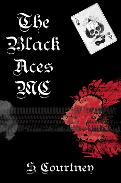 THE BLACK ACES MC
(Motorcycle club romance)

CUPID
F*** love
Simple as that
Never did me any good
I loved one time and she's dead
I just need my brothers and my bike
I don't need no drama
I got enough dealing with Johnny
It's his fault she's dead
And so help me if it's the last thing I do
I will see him take his final breath
Peace treaty my ass

LYRIC
That son of a bitch just left me here
No money, no car, and no way out
I shouldn't have trusted him especially with my heart
Now I'm stuck in the middle of New Mexico
Working my way to get enough to leave this hell hole
All I am here is another toy they can play with but I'm not interested
I don't need another man
I need a way out
All was going great until a brawl broke out between that bastard Johnny and the Black Aces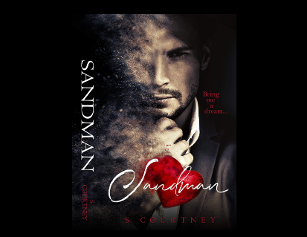 THE SANDMAN
Dark, paranormal romance with triggers
Ryker
I bring death to this sleepy little town
But I am not the bad guy,
Or maybe I am...
I made a decision that cost me my life and knowing what I know...
I damn sure would do it again
My regret isn't what I did
It's what I didn't get to do
No point in dwelling on it
I've got a job to do
And that's putting the truly evil to sleep
They call me Sandman...

Autumn
I'm living a fairytale
Perfect job and the guy of my dreams
Nobody's perfect...
He has his flaws but nothing that'll keep me from saying "I do"
I think...
I love this man enough to overlook his small indiscretions
As long as I don't get hurt, it's ok...right?
I've dreamt of a perfect life like this
So why is it starting to feel like a nightmare?
I thought the Sandman was suppose to bring sweet dreams...

What happens when death steps in and turns their world upside down? When the truth is revealed, when the dust settles will their hearts still be whole?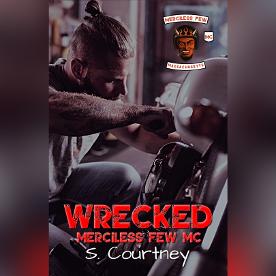 THE MERCILESS FEW: WRECKED
We are the Merciless Few MC, an outlaw club hell-bent on saving those good souls tormented and abused using any means necessary. When you ride with the men of the Merciless Few, loyalty and respect are earned. But will love open their hearts or break them? Join our chapters as we take you on a thrill ride you'll never forget.
Fourteen talented authors have joined together to write their own unique stories about a brotherhood of alpha bad boy bikers!
All proceeds from this anthology are going to Bikers Against Child Abuse B.A.C.A.
🏍🏍🏍🏍🏍🏍🏍🏍🏍🏍🏍🏍🏍🏍🏍🏍🏍
☠Reaper☠
Crashed and burned
Wrecked....
My relationship, my life, my bike
All turned upside down
But I needed to get my bike back in gear
She's the only one I need
No woman was going to ever change that
No woman was going to make me crash and burn again
My club is my sole focus
Until her...and that cute little tater tot daughter
I'm going to protect them from whatever, including family
Now I wonder...
If I open up, will she wreck my life?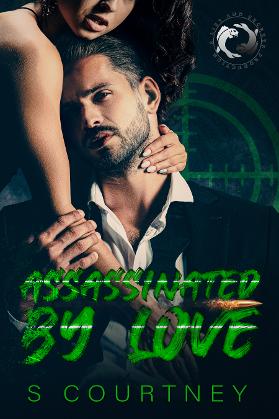 A Lies & Secrets Production presents:
ASSASSINATED BY LOVE
age gap, dom/sub in training dark romance
Ember (Emmy)
Why am I on a site like this?
Simple, my roommates.
My real life is a façade
I want to be told I'm a good girl
To be disciplined when wrong
To explore all my curiosities
I want to be the perfect submissive as much as he wants to dominate me
But there's something he's hiding
How can I trust him as my dom if he can't trust me with who he is?
Colin
Colin, that's who I am today
A persona that isn't even real
Locked the real me away before my first kill
After almost 20 years pulling the trigger, I think about life on the outside
And it starts with this website
I thought it was all wrong until I met her
She's what I want as a submissive
We are learning this lifestyle together
Until she wanted to know more about me...
How do I make her understand?
If something happens to her, I'll set this world on fire
COMING SOON: DO YOU WANT 'A CUP OF COFFEE'?
A coffee tale romance
THANKS FOR YOUR SUPPORT!!!
Contact me:
Email: authormskeiya@yahoo.com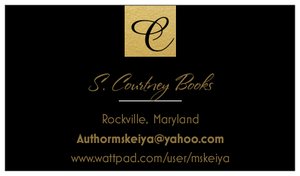 Social
Facebook: S Courtney Author Page
Pinterest: S Courtney, Author
Bookbub: S Courtney
AllAuthor: S Courtney
© Copyright S Courtney Books