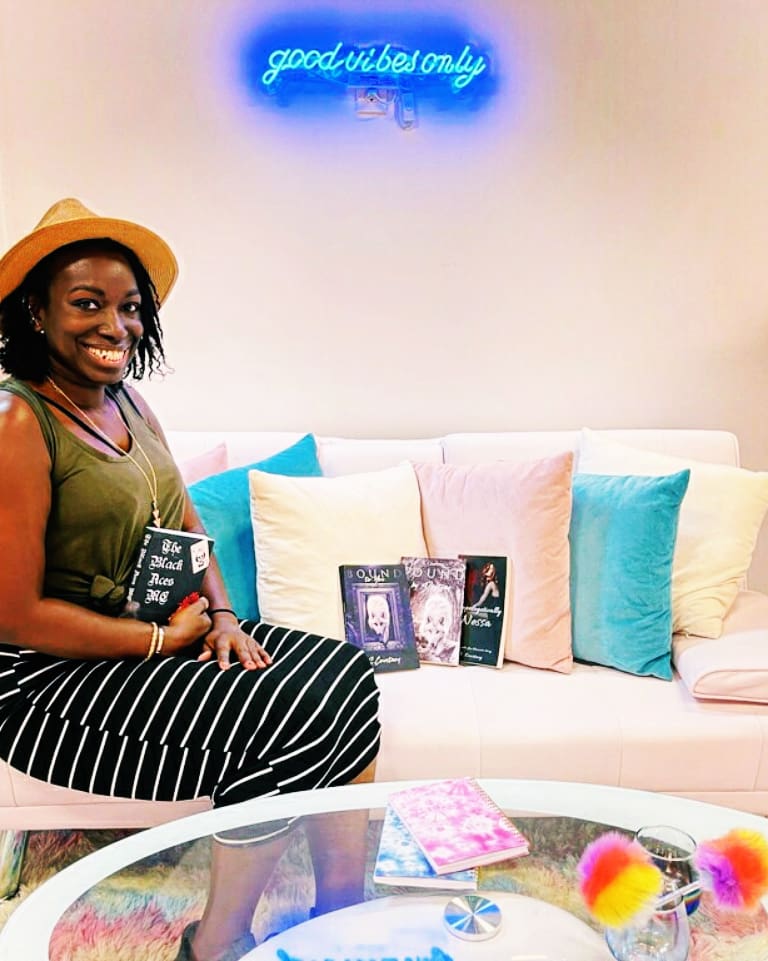 ABOUT ME
Hello everybody! And welcome to my author page, I appreciate you taking the time to learn a bit about me.
I am currently a romance author with the motto "Love Worth Fighting For" meaning even though there is a HEA there's always an obstacle in their way...and some of the time some one ends up inured or hurt.
My library includes a paranormal series, contemporary, and dark romances. But my options are endless as the ideas come to light.
And if you have a suggestion feel free to let me know!
ROAD TO WIDE:
I am excite to announce that ALL my books are WIDE!
You can find them on Amazon, Kobo, Apple Books, BN, etc!
All books will be update with links to the available sites!
THE SANDMAN placed 3rd in the AllAuthor contest!!!!! Ryker and I thank you!
2022 CALENDAR OF EVENTS
1/22: Mirror Mirror Release Party (FB)
1/25: Merciless Few MC Anthology Release Party~My Blissful Books (FB)
1/26: Merciless Few MC Anthology Release Party~Late Night Support Group (FB)
1/27: Merciless Few MC Anthology Release Party~Swag-gering Shoutout Page
2/22: Romeo's Prospect: Iron Back Warriors Release Party (FB)
3/11: Assassinated by Love RELEASE!!!!
4/30: Royal Book Bash, Woodbridge, VA
6/26: 2nd Annual OKC Author Expo
7/16: Romanticonn 2022, Trumbull, CT
8/26: Sultry in the City, Houston, TX
9/10: Committed at the Hill View Manor, PA
10/6: DC Bookstars Casino Royale, National Harbor, DC
10/8: Write Women Book Fest, DC
Character inspired line coming soon!
I am currently working with my best friend to come up with some unique pieces inspired by characters from my books so stay tuned for the big reveal!
Sign up for my newsletter to stay up to date <3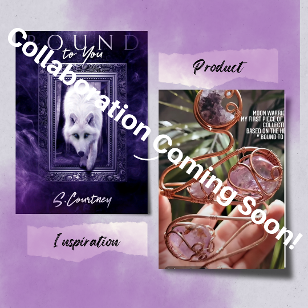 BOUND TO YOU (#1 of the Bound Series)
Paranormal romance, fated mates
KAMARI
I'm just a small town girl
Living in a small town world...
Isn't that the song? Oh well.
I'm doing what I love, painting my heart out, but...
There's something missing...
I draw to forget the pain
The embarrassment, the heartache
All my love goes into painting Phoenix
To me, he's my perfect muse...
Too bad he isn't real *sigh*
KAYD
My first priority is my pack
The strong and fearless Cheshire Pack
But honestly, something very important is missing in
my life
SHE'S missing
My Luna...my muse
I dream of her every night and draw her during the day
Yet, I never see her face
I need my other half to be whole
I hear him whimper for her, my wolf Phoenix
I need her, too buddy, more than you know.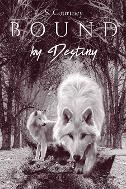 BOUND BY DESTINY (#2 of the Bound Series)
Sequel, fated mates
KAYARI
Don't let the sweet face fool you
I'm about to rule this pack with my brother
And we'll do anything to keep our Dad's legacy
Speaking of legacy...it's good to be one
To have not one creature guiding you, but two
I am my mother's child with a fearless wolf and a spitfire
witch to guide me through life but...
I'm envious of my parent's and their love
I want that I crave that bond of my mate...
Where is he?
BRADY
I've kept it a secret for all the wrong reasons
I shouldn't be lying
Not to them
Especially not to her...
I screwed up bad and now, I don't know if I can fix it
What scares me more is when she finds out...
Will she even want me anymore?
I have to fight this
It does more harm than good and I need her.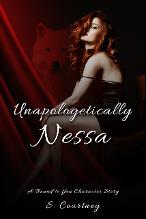 UNAPOLOGETICALLY NESSA (#3 of the Bound Series)
Paranormal romance, character backstory
NESSA
I love the single girl life...partying, dancing, shots, and
sex!
Yes, I do have a mate
I'm just not...actively looking
Of course sooner or later, he'll collect his prize
But can't I have some fun before settling down?
But just a warning... Don't. Cross. Me.
Or you'll have the unfortunate luck of meeting my wolf
Dalila
Or worse, Calliope, my even shorter tempered silver
witch
Either way, their vindictive streak is vicious
Anyway, I'm just enjoying the small town life in a big
city way
Who knows, when my Prince finds his Princess, he
better bring a good bottle of whiskey and some shot
glasses because the party doesn't stop until there's a
ring on my finger!
Or does it? Good luck to him!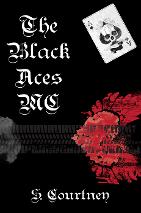 THE BLACK ACES MC

Motorcycle club romance

CUPID
F*** love
Simple as that
Never did me any good
I loved one time and she's dead
I just need my brothers and my bike
I don't need no drama I got enough dealing with Johnny
It's his fault she's dead
And so help me if it's the last thing I do I will see him take his final breath
Peace treaty my ass
LYRIC
That son of a bitch just left me here
No money, no car, and no way out
I shouldn't have trusted him especially with my heart
Now I'm stuck in the middle of New Mexico
Working my way to get enough to leave this hell hole
All I am here is another toy they can play with but I'm
not interested
I don't need another man I need a way out
All was going great until a brawl broke out between that
bastard Johnny and the Black Aces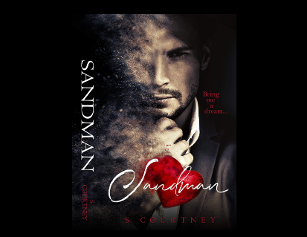 THE SANDMAN
Dark, paranormal romance
RYKER
I bring death to this sleepy little town
But I am not the bad guy,
Or maybe I am...
I made a decision that cost me my life and knowing
what I know...
I damn sure would do it again
My regret isn't what I did
It's what I didn't get to do
No point in dwelling on it
I've got a job to do
And that's putting the truly evil to sleep
They call me Sandman...

AUTUMN
I'm living a fairytale
Perfect job and the guy of my dreams
Nobody's perfect...
He has his flaws but nothing that'll keep me from saying "I do"
I think...
I love this man enough to overlook his small indiscretions
As long as I don't get hurt, it's ok...right?
I've dreamt of a perfect life like this
So why is it starting to feel like a nightmare?
I thought the Sandman was suppose to bring sweet
dreams...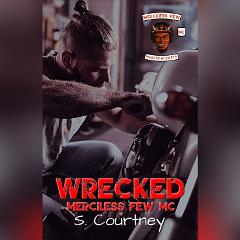 THE MERCILESS FEW: WRECKED
Motorcycle Club Anthology
UNAVAILABLE but Wrecked will release SOON
We are the Merciless Few MC, an outlaw club hell-bent
on saving those good souls tormented and abused using
any means necessary. When you ride with the men of
the Merciless Few, loyalty and respect are earned. But
will love open their hearts or break them? Join our
chapters as we take you on a thrill ride you'll never
forget. Fourteen talented authors have joined together
to write their own unique stories about a brotherhood
of alpha bad boy bikers! All proceeds from this
anthology are going to Bikers Against Child Abuse B.A.C.A.
🏍🏍🏍🏍🏍🏍🏍🏍🏍🏍🏍🏍🏍🏍🏍🏍🏍

REAPER
Crashed and burned
Wrecked....
My relationship, my life, my bike
All turned upside down
But I needed to get my bike back in gear
She's the only one I need
No woman was going to ever change that
No woman was going to make me crash and burn again
My club is my sole focus
Until her...and that cute little tater tot daughter
I'm going to protect them from whatever, including family
Now I wonder...
If I open up, will she wreck my life?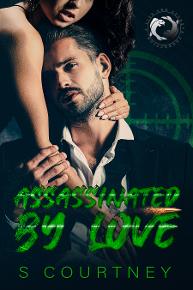 A Lies & Secrets Production presents:
ASSASSINATED BY LOVE
Dark romance
EMBER (Emmy)
Why am I on a site like this?
Simple, my roommates.
My real life is a façade
I want to be told I'm a good girl
To be disciplined when wrong
To explore all my curiosities
I want to be the perfect submissive as much as he wants
to dominate me
But there's something he's hiding
How can I trust him as my dom if he can't trust me with
who he is?
COLIN
Colin, that's who I am today
A persona that isn't even real
Locked the real me away before my first kill
After almost 20 years pulling the trigger, I think about
life on the outside
And it starts with this website
I thought it was all wrong until I met her
She's what I want as a submissive
We are learning this lifestyle together
Until she wanted to know more about me...
How do I make her understand?
If something happens to her, I'll set this world on fire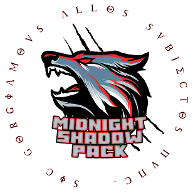 DARK FATE: A CHRISTIAN TALE (#4 of the Bound Series)
RELEASE DATE COMING SOON!
THANKS FOR YOUR SUPPORT!!!
© Copyright S Courtney Books