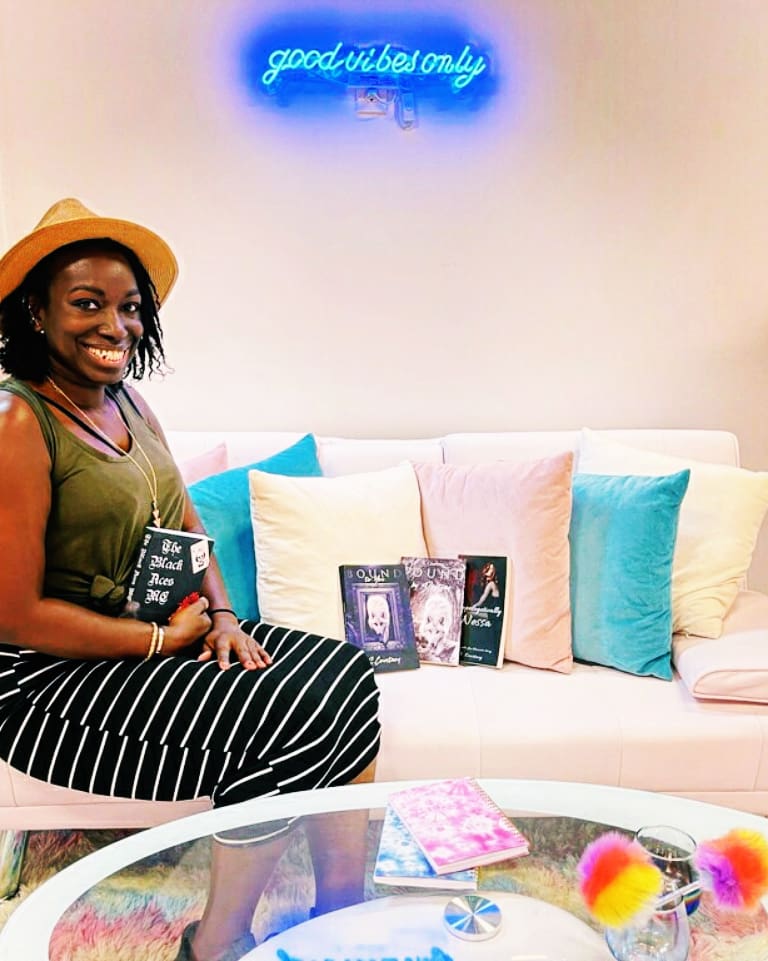 ABOUT ME:
S Courtney is a romance author with a big heart for the happy ending but it's never a straight shot, there's always a plot twist to keep you guessing.
She started of with the Bound Series, a paranormal romance about fated mates. In the same year she released her first contemporary romance, the Black Aces MC, a bad ass motorcycle club full of misfits and broken hearts.
She continues to write whatever her heart or brain comes up with and that itself is a wild ride!
Look forward to more stories from her in the future.
BOOKS AVAILABLE (Amazon and B&N):
Bound to You
Bound by Destiny
Unapologetically Nessa
The Black Aces
The Sandman (6/2/2021)
PLEASE VOTE FOR SANDMAN FOR THE ALLAUTHOR.COM COVER CONTEST!
EVENTS:
5/20: The Fae King Solstice Release Party
5/21: Broken Loyalty Takeover
5/21: Kylie's Fiction Addiction Takeover
5/22: Indoe Publishers Behind the Scenes Meet & Greet
5/27: Dane Capital Corruption Takeover
6/1: Taken: Daughters of Darkness Takeover
6/2: The Sandman Release!!!
6/9: Coven of Chaos Takeover
6/13: Danica's Takeover Event
6/18: Merciless Few MC: Wrecked Cover Reveal
6/25: Let's Not and Say We Did Release Party
6/26: From Wilmington with Love Release Party
7/1: Stay Release Party
7/4: The Fussy Librarian Promo for The Sandman
7/30: BWW's Largest Virtual Book Relaunch Party
8/10: The Fussy Librarian Promo for The Black Aces MC
8/27: Black Authors Book Expo, Vol 4.
9/25 Authors on the Riverwalk- Virtual Author
BOUND TO YOU (#1 of the Bound Series)
Paranormal romance, fated mates
Meet Kayden Miller, Alpha leader to the revered Cheshire pack close to the tiny town of Lovenshire. He searches for his mate and he finds her, but she is human and is unaware of the supernatural around her. Will she fall for him or flee in fear?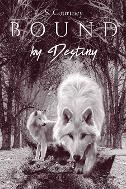 BOUND BY DESTINY (#2 of the Bound Series)
Sequel, fated mates
In the second installment, we meet Kayari and Kamden Miller, future leaders of the Cheshire pack. It's the net generations turn but there is one dilemma...one crown for two people. That's when dad drops the bombshell...they will SHARE the Alpha role.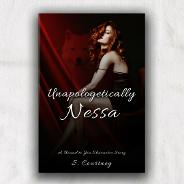 UNAPOLOGETICALLY NESSA (#3 of the Bound Series)
Paranormal romance, character backstory
Vanessa Ann Vandebilt is a spitfire who cannot be contained. She loves being the center of attention and she does that almost every night at the local bar but...
She's becoming aware of that pull, the mate pull. She can't avoid it.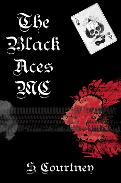 THE BLACK ACES MC
Contemporary romance, motorcycle club
Meet Lyric Pullman, a down on her luck waitress stuck in Van Hollen, NM. After placing her trust in her ex she finds herself working her way from the bottom so that she can get out as soon as possible.
All was going well until they walked in...The Black Aces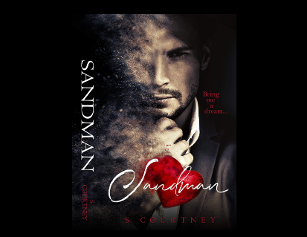 THE SANDMAN
Dark, paranormal romance with triggers
Meet Ryker, a reaper angel for Hell. He doesn't regret ending up there, he did what he did for his family. His only regret is never having the chance to be in love.
Meet Autumn, a girl who thinks her life is perfect, including her fiance but little does she know he harbors a secret so dark even the Devil himself is impressed.
What happens when their worlds collide? And in the aftermath, will their hearts still be whole?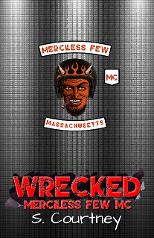 COMING 2022: THE MERCILESS FEW ANTHOLOGY: WRECKED
Contemporary romance, motorcycle club
COMING SOON: TAKES THE CAKE
Cake pop novella
COMING SOON: DO YOU WANT 'A CUP OF COFFEE'?
A coffee tale romance
THANKS FOR YOUR SUPPORT!!!
Contact me:
Email: authormskeiya@yahoo.com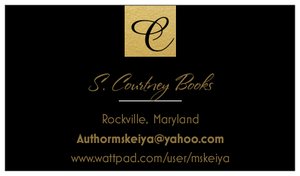 Social
Facebook: S Courtney Author Page
Pinterest: S Courtney, Author
Bookbub: S Courtney
AllAuthor: S Courtney
© Copyright S Courtney Books